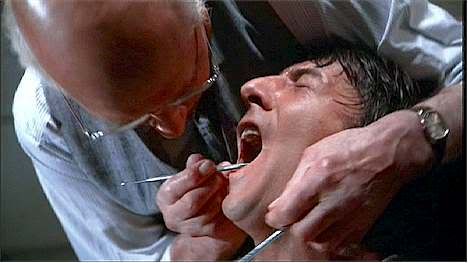 Your lovable hosts return with gaming chat… and tales of dentistry.
What have we been playing?
Matt take s trip down memory lane with Halo 3, talks up Civilization Revolution on the iPhone and after a rough ride with Red Dead Redemption he returns to the loving arms of Gay Tony.
Daren gives early impressions of Metro 2033, shares his thoughts on Starcraft 2 from a non RTS player perspective and gets deeper into Aion.
This weeks news topics
Batman: Arkham City is announced, Machinarium reduced in price for a limited time, no Kinect in Fable 3, no day 1 online multi-player for Lara Croft and the Guardian of Light, Gran Turismo 5 Signature Edition detailed and discussed, Puzzle Quest 2 released on Steam and Blizzard getting moderation happy with tales from both Starcraft 2 and World of Warcraft.
The usual suspects: Retail Roundup, New Releases, the Twitter Section and the Sexy Quiz.
Subscribe to the show on iTunes & leave us a sexy review… or listen here.
Audio clip: Adobe Flash Player (version 9 or above) is required to play this audio clip. Download the latest version here. You also need to have JavaScript enabled in your browser.